Vincent Brissenden – FRESH…Creating Cosy Homes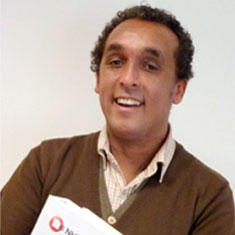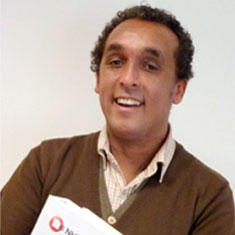 Vincent Brissenden had been long-term unemployed before he joined the Outset Bristol programme. "There's simply nothing else like it around," says Vincent. "I tried other courses but found Business Link too impersonal. I really appreciate the friendly encouragement and ongoing support I received."

Having previously been engaged in the sustainable housing sector, Vincent decided to focus his interior design talents on starting a new business. In July 2011, Vincent started trading his design expertise under the business name FRESH…Creating Cosy Homes. "FRESH…Creating Cosy Homes offers a quality interior decoration service with impartial eco-friendly design advice and excellent customer care." said Vincent.
Having worked through Outset Bristol's programme of workshops, Vincent progressed onto the Outset Finance workshops to take advantage of all the help that was available to him. Vincent was particularly grateful for the practical guidance that was given by his Outset Bristol and Outset Finance advisors. "The whole experience was really useful and provided hands-on experience on every aspect of business start-up. I received great support and enjoyed the team atmosphere where everyone was very supportive and approachable."
Using the knowledge gained from Outset Finance's workshops, Vincent was recently able to obtain a £5,000 start-up loan from South West Investment Group, to help fund the purchase of equipment for his growing business.