Across the country, Outset has touched the lives of thousands of individuals from all walks of life over the last 10 years.
Our success is evidenced through our national statistics, drawn from a robust database that is rigorously maintained and in which we capture both quantitative and qualitative data.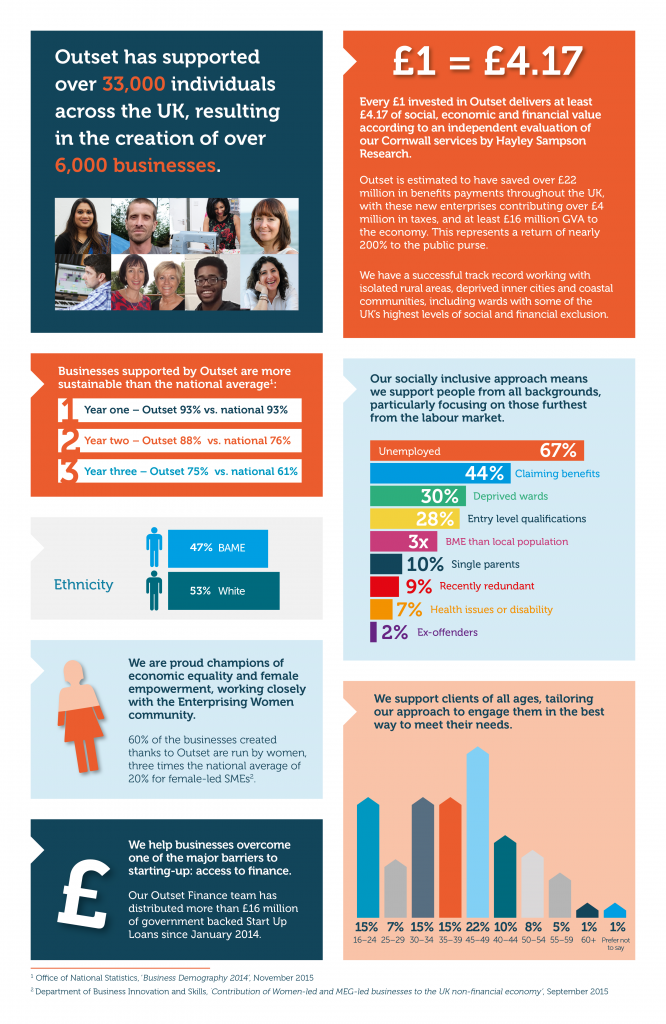 Outset holds a special place in the hearts of so man of our clients old and new. Please help us continue with our journey and support our ability to delivery our entrepreneurial support across the country.