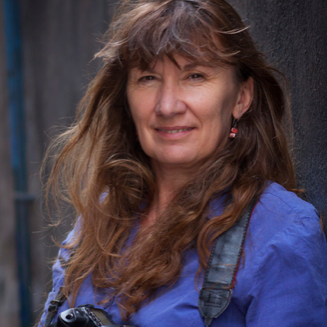 Vanessa Miles has worked as a photographer for decades with her photographs gracing the pages and websites of celebrated publications such as The Guardian, The Times, Country Living, The Ecologist and Resurgence to name but a few. In the 1980's her picture library was the go-to place for environmental images to the point that Greenpeace eventually purchased her agency in London.
Moving to Devon in her late twenties, Vanessa started a family but continued working in photography mainly doing wedding photos. "It was a highly competitive market, but I gained a reputation for capturing more natural shots of people, which became popular," said Vanessa.
In 2000, she became a freelance photography teacher at some of the local leading colleges and things were going well for her. However, when COVID hit in 2020 and the lockdowns came into place, her work was impacted dramatically. "It was a difficult time as whilst there was a range of support for businesses from the Government, it was very different for freelancers like me," stated Vanessa. "I had to think of a way to make what I love work for me in these changed times. I knew that I was good at helping others to take better photographs so started to look for ways that I could make this work for me."
Vanessa tested the market by starting an online group which brought people together to share the pictures they had taken around a theme that she sets each week. "It wasn't all about learning the technical stuff around photography, but more about people exploring their creativity," said Vanessa.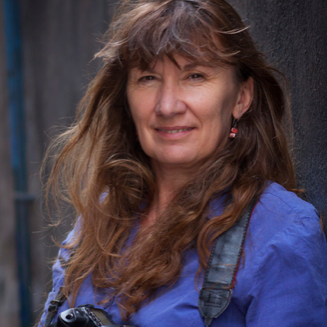 The group became popular with Vanessa using the themes as inspiration for "homework" between the meetings which encouraged people to go out into nature to take shots which they then talked about at the next meeting. Vanessa gives helpful tips and advice, but she feels that the opportunity to express their feelings through their photos was extremely important for the participants, especially during lockdown where some were feeling isolated from friends and family. "It's a bit like a book club for photographers," said Vanessa.
In October 2020, she set up Well Image Community Interest Company (CIC) which is a social enterprise which she runs alongside her own commercial photography business, Vanessa Miles Photography. It was at this point that Vanessa met with the Accelerating Women's Enterprise (AWE) team to get some help with pricing – "Rachel helped me to realise that I was not putting a high enough value on my service and that offering too low a rate was in fact putting customers off." 
"This was a really important business lesson for me, and it also made me appreciate that whilst the pandemic has impacted some people in a negative way, that for some, their personal circumstances had remained the same or in fact improved, giving them more disposable income and more time if furloughed or working at home," said Vanessa. 
An upsurge in the demand for photographs to mark the unusual times that we are in during lockdown, and family events when these were allowed in the summer of 2020, has enabled Vanessa to work commercially and she is optimistic about the future once lockdown lifts again. "I feel that these are very significant times which we should record as part of history." 
She addressed the issue of pricing for her work based on factors such as her vast experience and high-profile career to date, as well as the current market rate for her quality of work. "The advice I received from Rachel at the AWE team was brilliant as it made me stop and consider the true worth of the service I provide to people. She also helped me to be more confident at saying how much I was charging." Vanessa raised her pricing structure as a result but keeps some flexibility to be able to negotiate if required. "It's difficult to put a monetary price on something that you have a great emotional attachment to, but AWE helped me to work through these doubts and be braver!"
Vanessa recently completed a Masters degree in Photography, where she focused on her environmental interests, creating a portfolio themed around Reconnecting with Nature, featuring wild swimmers. She is using the skills and knowledge of social media that she learnt on the AWE workshops to raise the profile of both the social enterprise and her photography business. In addition, she is taking part in a Dragons Den style competition run by the Cube in Plymouth which could potentially award funding to help accelerate the growth and sustainability of her social enterprise.
She is also going to be a speaker at an online coffee morning event, to talk about photography to over 800 people, as well as carrying out a Taster session as part of the 2021 International Women's Day programme organised by AWE. "I prefer a more informal approach to business and networking and find that these connections are better at building my profile than simple posts on social media." 
Vanessa's photography group continues to meet with more participants being recommended to join through word of mouth and she is seeking grant funding for the social enterprise with plans to work with local organisations and wellbeing specialists. "I see photography as a way for people to express their emotions and people are more likely to open up in an environment where they feel comfortable talking about the images they have taken and what they mean to them. It's like magic happening when they see what others have done and are able to share positive support for each other." 
To others thinking about self-employment or just starting out, Vanessa encourages people to focus on doing what makes them happy. She highlights the need to be resilient as it will be hard work and the need to be disciplined with your time. "Use digital tools to help you run your business," she advises, "such as an online calendar which enables you to allocate time to different tasks to help structure your time and workload." 
She also states that sometimes it is a case of timing for your business idea to work – "ask yourself, is this worth doing?" she advises, "if it is, then you will make it work!"
For more information about Vanessa Miles Photography click here